Better Investment Decisions
How much risk are you taking on your investments?
What return should you expect for a given level of risk?
BearNBull helps you answer these questions!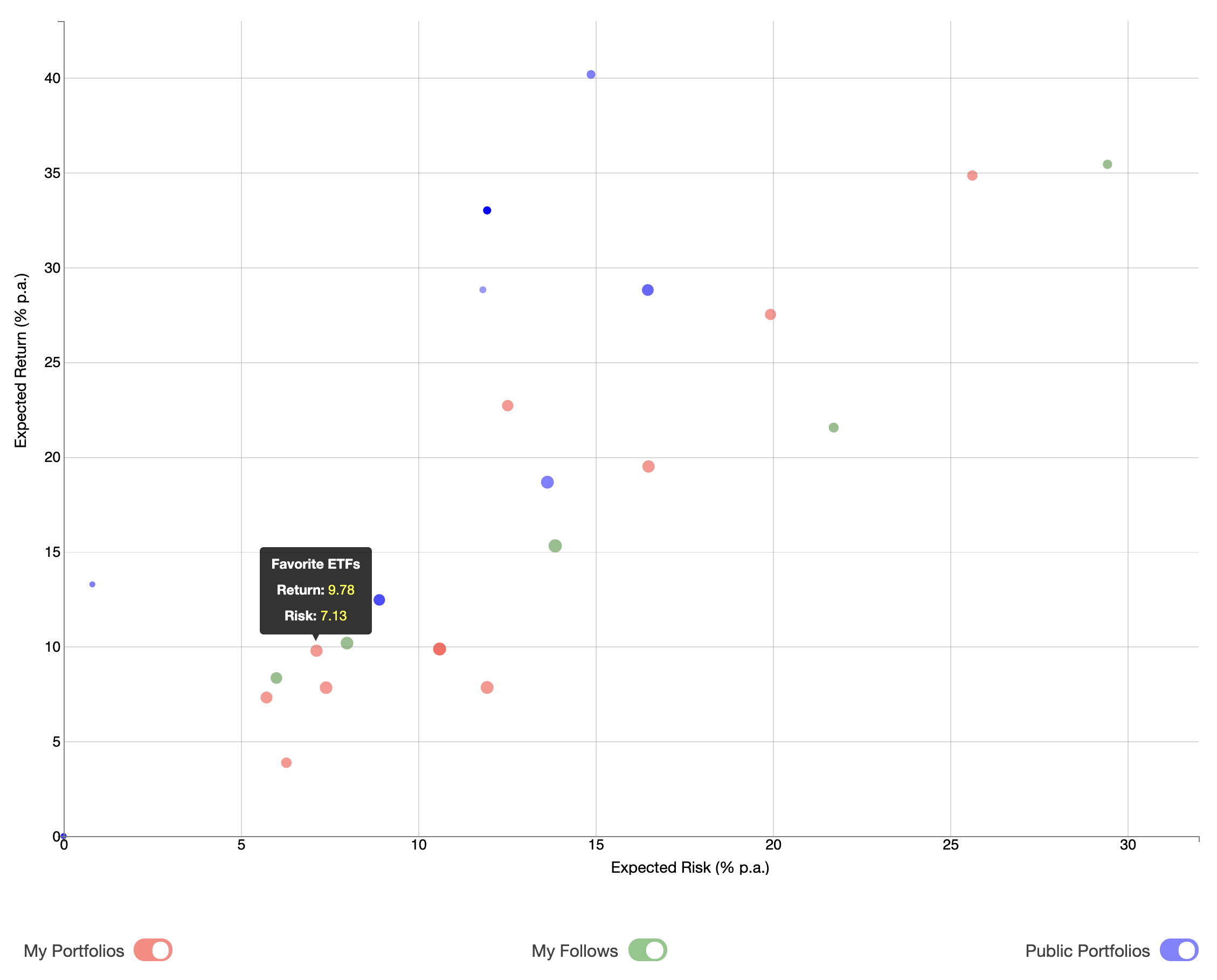 Portfolios Page Graph - Comparing Portfolio Risk and Return
The Power of Modern Portfolio Theory
In Your Hands
Optimal Asset Allocation
BearNBull comes with a powerful and intuitive simulation tool, based on Modern Portfolio Theory.
You can easily create portfolios, add assets and calculate risk-return metrics.
Generate a set of optimal portfolios. Just choose a risk-return profile by clicking on the efficient frontier and let BearNBull calculate the ideal asset allocation.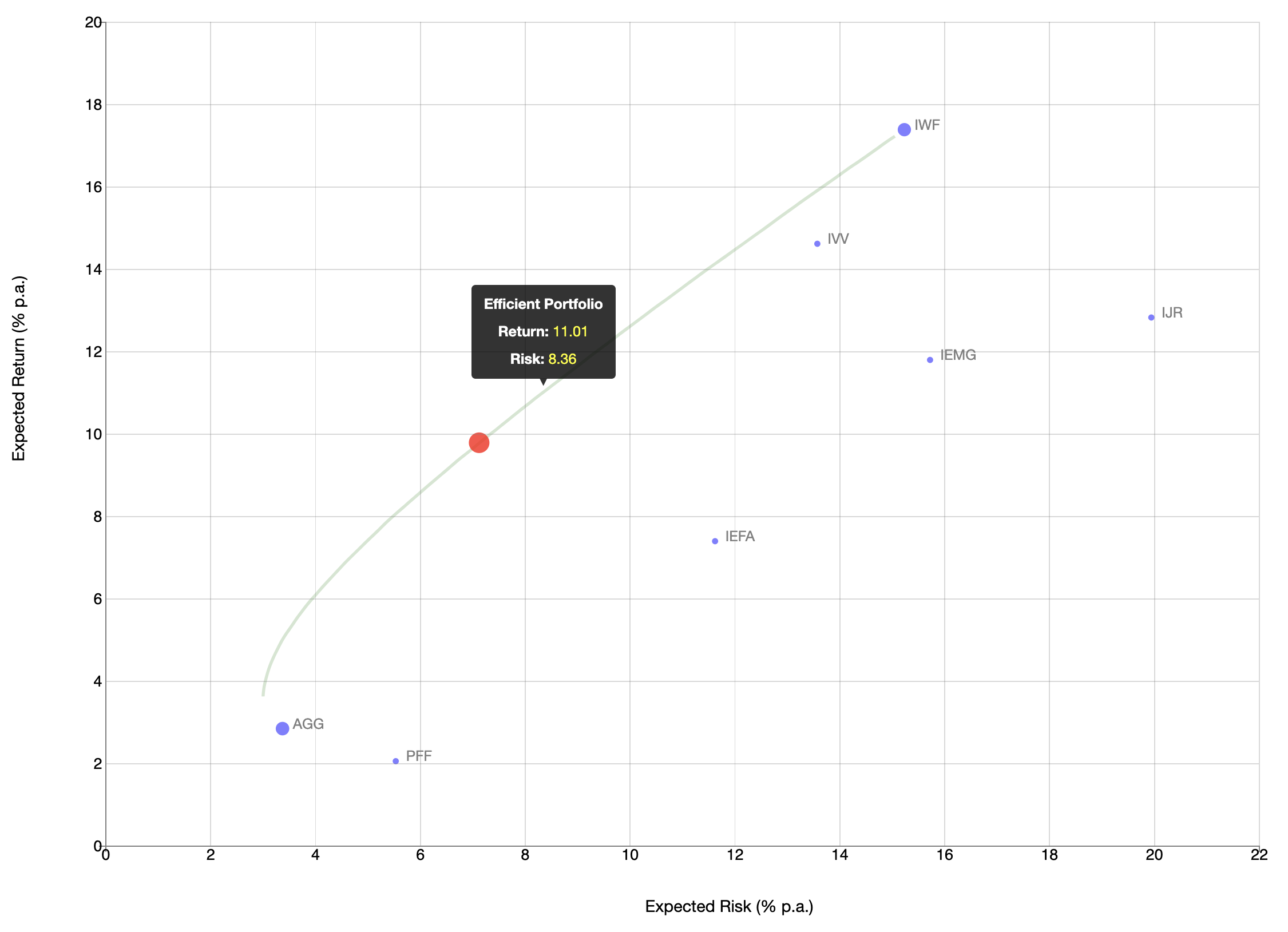 Portfolio Page Graph - Efficient Frontier and Asset Allocation
Connect With Our Online Community
of Self-directed Investors
Supportive Community
BearNBull lets you explore, follow and clone other investment portfolio strategies.
Participate in engaging discussions with other self-directed investors and get the insights you need to be a better investor.
Signup
Start creating and sharing portfolios